Art of Schematic
/

Schematic Annotation
Completed
Sign In To Save Your Progress
Click if you find this content useful
---
Art of Schematic
Schematic Annotation
The next step is to give concise and clear names to the components, which is the icing on the cake. These names are called Designators. The first letter of the designator defines the component type, e.g., R for Resistor, C for Capacitor, etc.). The second part of the designator is the numerical value. As you may have noticed, all components in our schematic have a ? designator. These designators should be presented in sequential form to be able to export the Bill of Materials and properly assemble the PCB and repair it if necessary in the future. In Altium Designer, the annotation process automatically renumbers all components in the required order. The numbering will be performed only for those components that do not have a serial number. Annotation is done using the following steps:
Select Tools > Annotation > Annotate Schematic Quietly from the main menus.
Select Yes in the resulting dialog to annotate the schematic.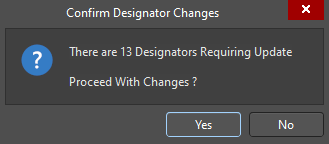 As a result, you should see the figure below:
Now all our components have well-defined designators.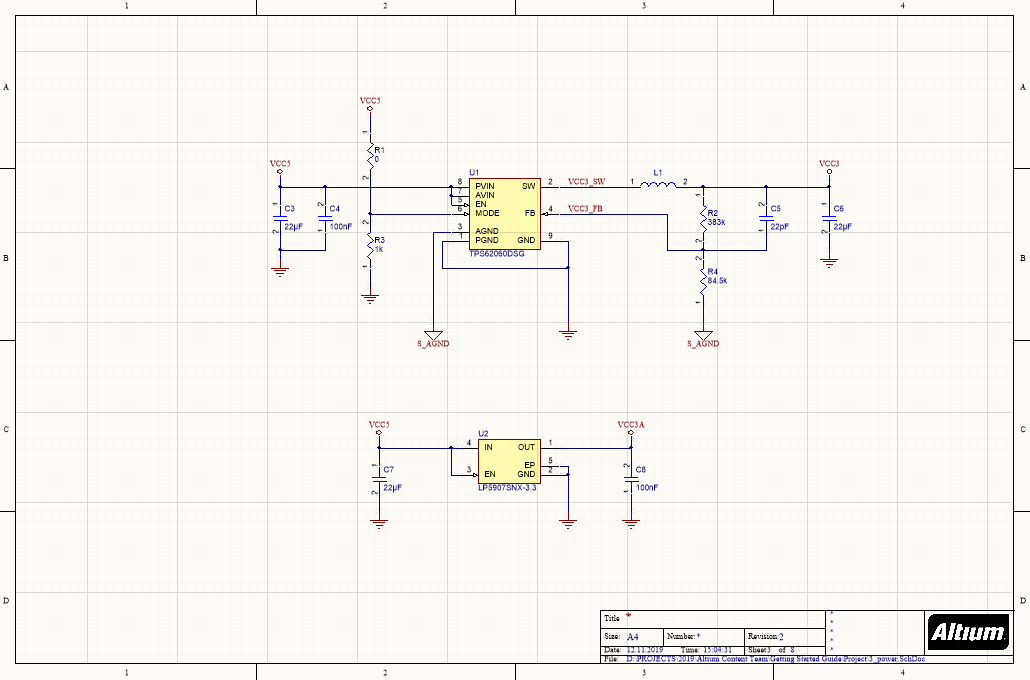 Good job! Article is now completed!