Working with Altium 365
/

Connecting to Altium 365
Click if you find this content useful
---
Working with Altium 365
Connecting to Altium 365
Stability, security, and the availability of all your data at any moment make for an easier and safer work environment during the PCB design process. Altium 365 combines all of these factors plus enables maximum usage of cloud technology and includes a full range of features for ultimate performance in PCB design. Altium 365 allows you to store projects in the cloud with all the documents and components that you may need for all of your tasks. To reveal all the functionality of Altium 365, you first need to connect to your personal or organizational workspace - a separate environment where all your data exists. 
Access to each workspace is personal so before you start, make sure you are logged in to your Altium account in Altium Designer. You can check your login status in the upper-right corner of the Altium Designer design space. When you are logged in, instead of Not Signed In, you will see your avatar. If you don't see your avatar, click Not Signed In, select Sign In then enter your AltiumLive account credentials.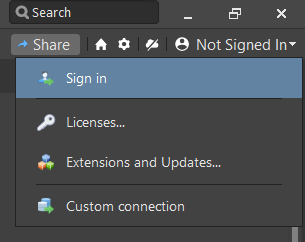 Once logged in, you can freely use the Altium 365 Workspace features. 
If you haven't yet created the workspace, it's time to do that now! 
Click Not Connected to the left of your avatar in the upper-right corner of Altium Designer. A pop-up will open stating that there are no workspaces available with an option to create one.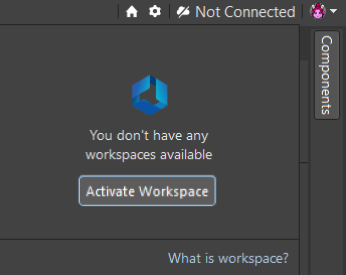 Click Activate Workspace. A new window will open in your web browser with the ability to name and describe the workspace.
In the first field, enter the desired name for your workspace. The name will be displayed for all team members. It is recommended that you enter the name of your organization in this field. Use the location drop-down to select the closest region to your organization. The choices are Europe, Asia, US East, and US West. In the Description field, enter a short description of your workspace. The description will appear under its name in the list of workspaces in Altium Designer. Enable the Include sample data option to add example projects, components, and various templates to your workspace.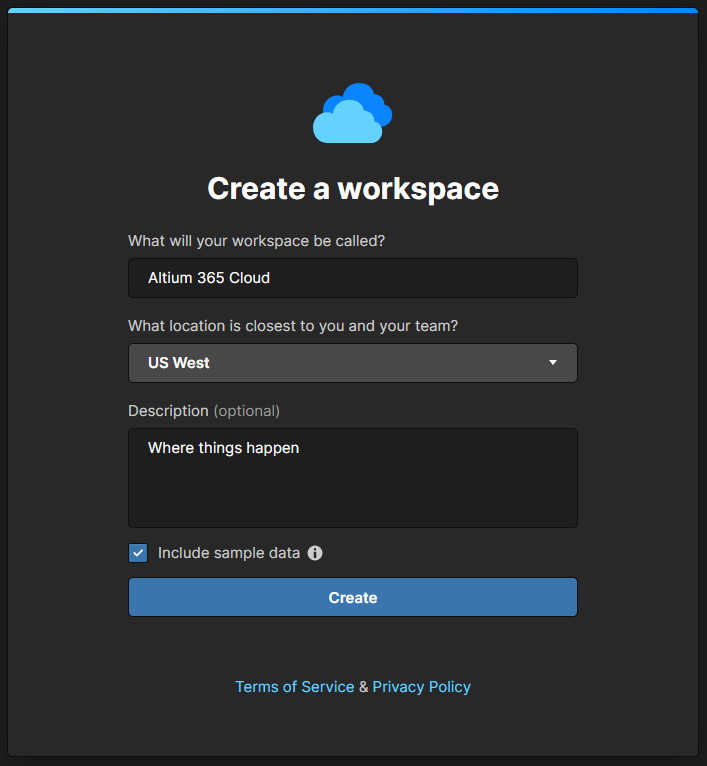 Click Create to run the process of creating your workspace.
Warning: Do not close the browser tab until your workspace has been created.
After a short time, your workspace will be created and a tab with your workspace control panel will open. We will explore the functions of the control panel in future chapters. Now you can close your browser and return to Altium Designer.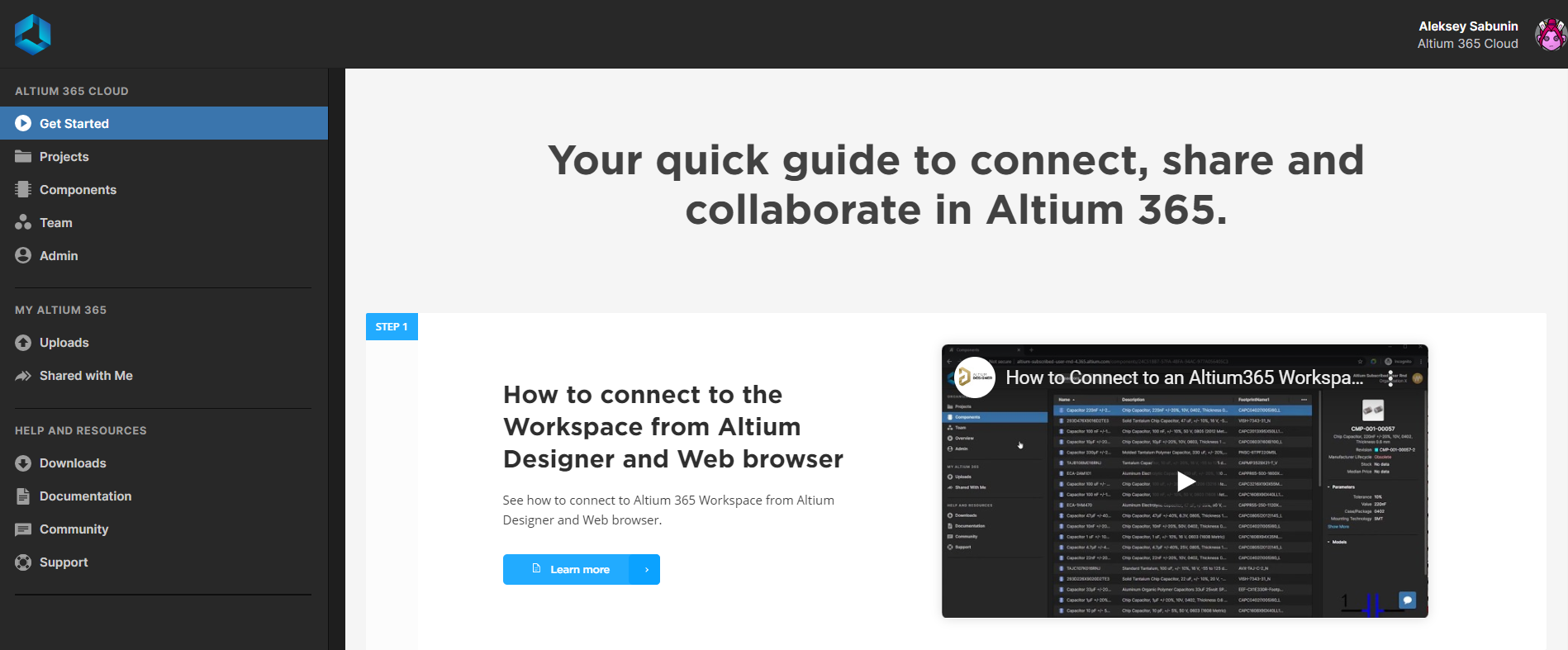 When you return to Altium Designer, you will be notified that you have a new workspace available. Let's connect to the workspace we created.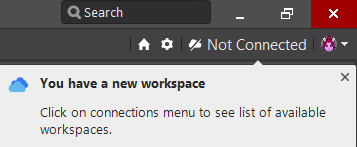 Click Not Connected to access your workspace options.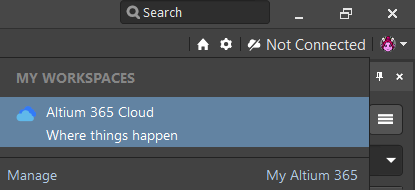 In the drop-down menu, click on the workspace you just created to connect to it. Once connected, the name of the workspace will appear in the upper right corner of the workspace, and you can freely use all its functionality.

Tip: In your "Workspaces" settings at profile.altium.com, you can set a default workspace to which you will automatically connect when Altium Designer is started.