Welcome, Guest
Sign in to learn, create, and do more with the product you love.
NEW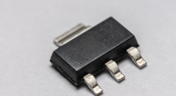 Using an LDO vs. Switching Regulator in Your PCB
For low power devices, we generally see two types of power regulators: a low dropout regulator (LDO) or a switching regulator. You can mix and match these at different points along your power bus, but there's still the matter of choosing whether to use an LDO vs. a switching regulator in your designs. If you've ever wondered how these decisions are made and when to use each type of regulator, just know that there is more to this decision than simply looking at the input/output voltage/current.