Working with Altium 365
/

Make Project Available Online
Click if you find this content useful
---
Working with Altium 365
Make Project Available Online
In addition to creating projects in Altium 365, you also can add existing local projects to the cloud. To add a project to the cloud storage:
Open the project you want to upload to the cloud using File > Open Project from the main menus.
Right-click on the project name in the Projects panel then select Make Project Available Online.
Note: If you are prompted to save the project, click Yes then continue.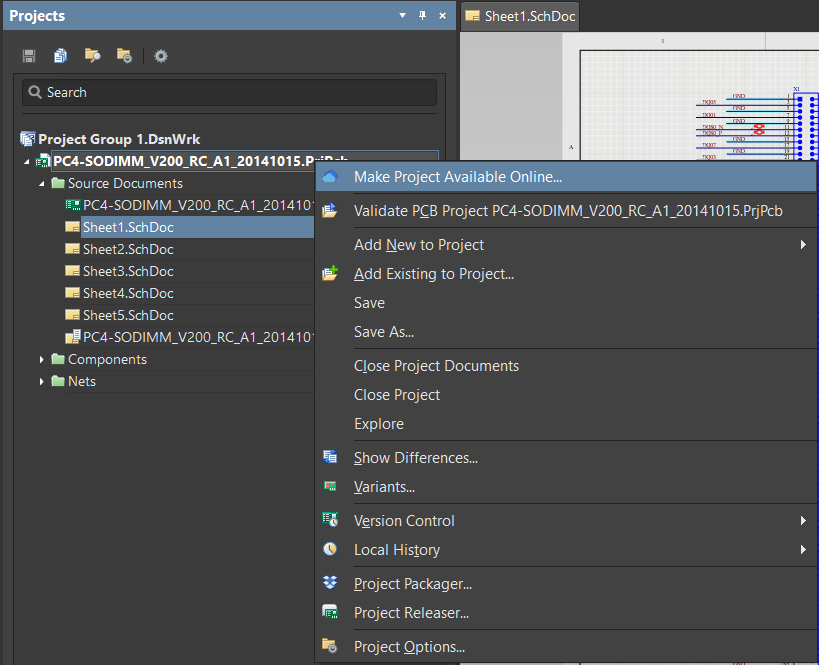 The Make Available Online dialog opens. The Project Name field automatically contains the project name. In the Description field, it is recommended that you enter text that describes the project content. It is also recommended that the Enable Formal Version Control option is checked. This enables version control and allows several users to work on the project. Click Advanced; the Folder field displays where the project will be located in Altium 365. Click OK.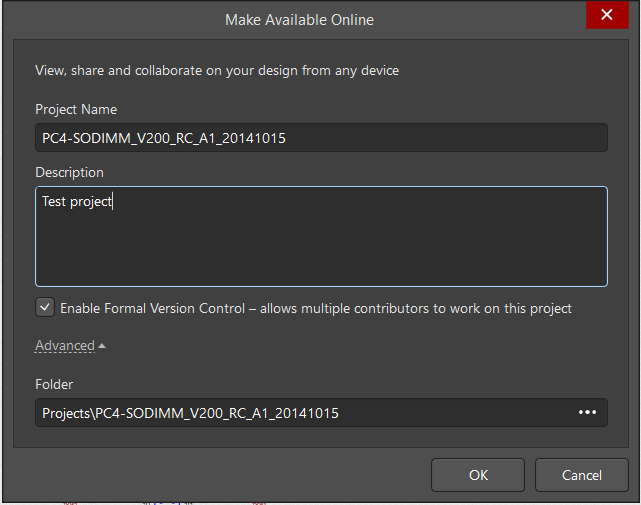 Note: The following error may occur due to restrictions on the usage of special symbols in the project name in Altium 365.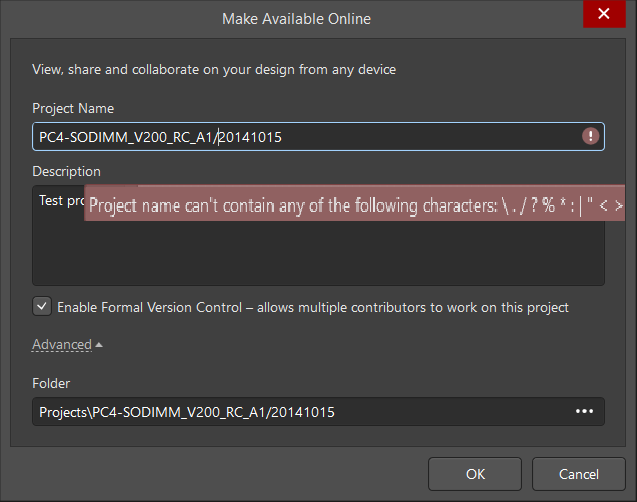 Now that you have saved and placed your project on the Altium 365 server, a green checkmark will appear to the right of the files in the Projects panel. This means that your local version of the files is synchronized with the version of the Altium 365 server.

The project can now be viewed through any Internet browser including mobile browsers. To do this, right-click on the project name then select Show in Web Browser.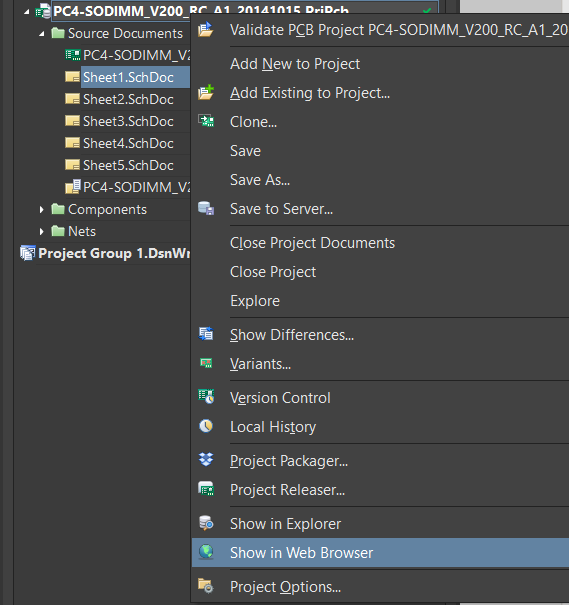 In the web browser window, click Project then select the desired project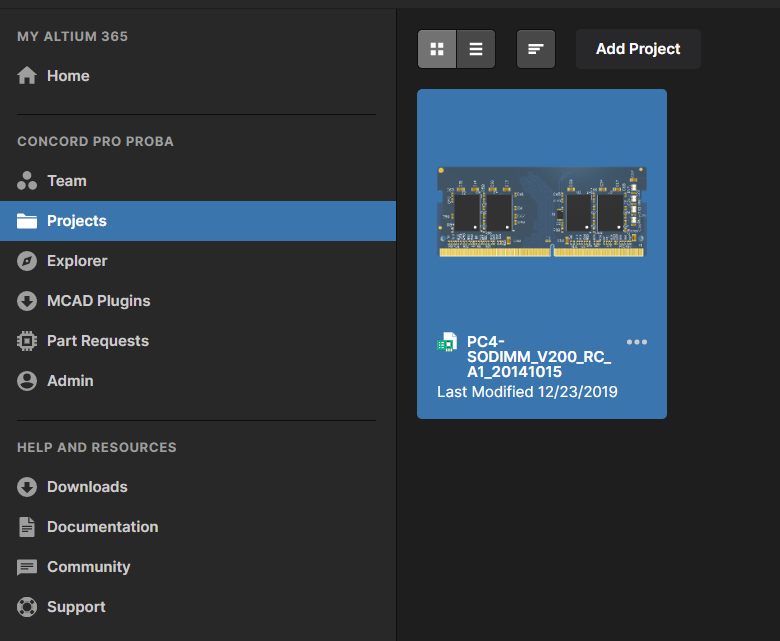 Double-click on the project's image to view available files including schematic documents, PCB documents, and BOM documents.