Version Control
/

Creating and Managing Project History Tags
Completed
Sign In To Save Your Progress
Click if you find this content useful
---
Version Control
Creating and Managing Project History Tags
This article describes how to create and manage tags, navigate your project history, and reference any project commit (to share for review or to quickly view a timeline of the project's various design stages that you can quickly select from).
You can create the tag in Altium Designer or in the Altium 365 Web interface.
You may do the following to create a tag in Altium Designer:
Connect to the workspace
Open the online project
Right-click on "Project," then click "History & Version Control," followed by "Show File History."
Click "…" on any commit tile, then click "Create Tag."

Fig. 1 - Create Tag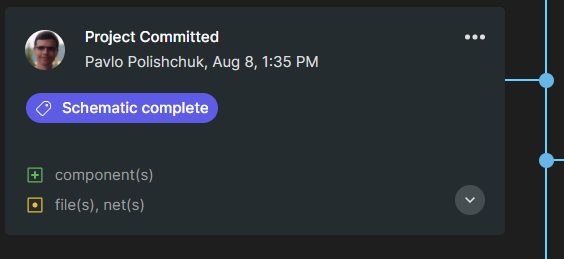 Another option is to create a tag directly from the "History & Version Control" menu by clicking "Create Tag." This will create a tag on the latest commit.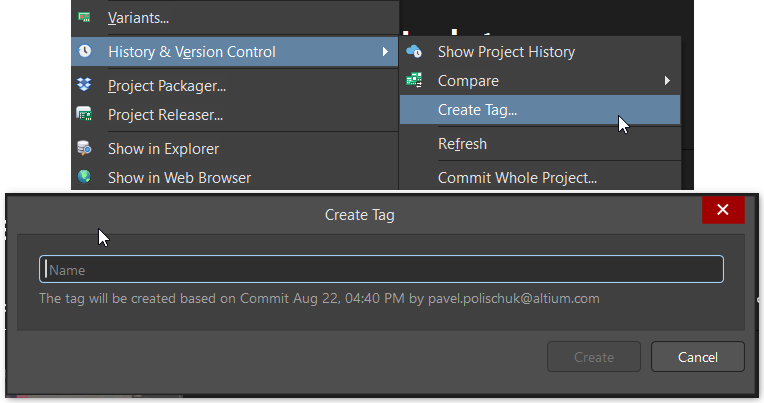 Tags in Releases
When you release the project to the server, the commit used for output generation will automatically be marked with a tag.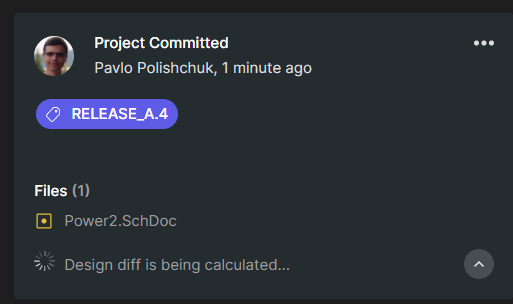 You may do the following to create a tag in Altium 365:
Open the project in the Web Viewer
Go to the History page 
Create a tag by clicking the "..." menu on any commit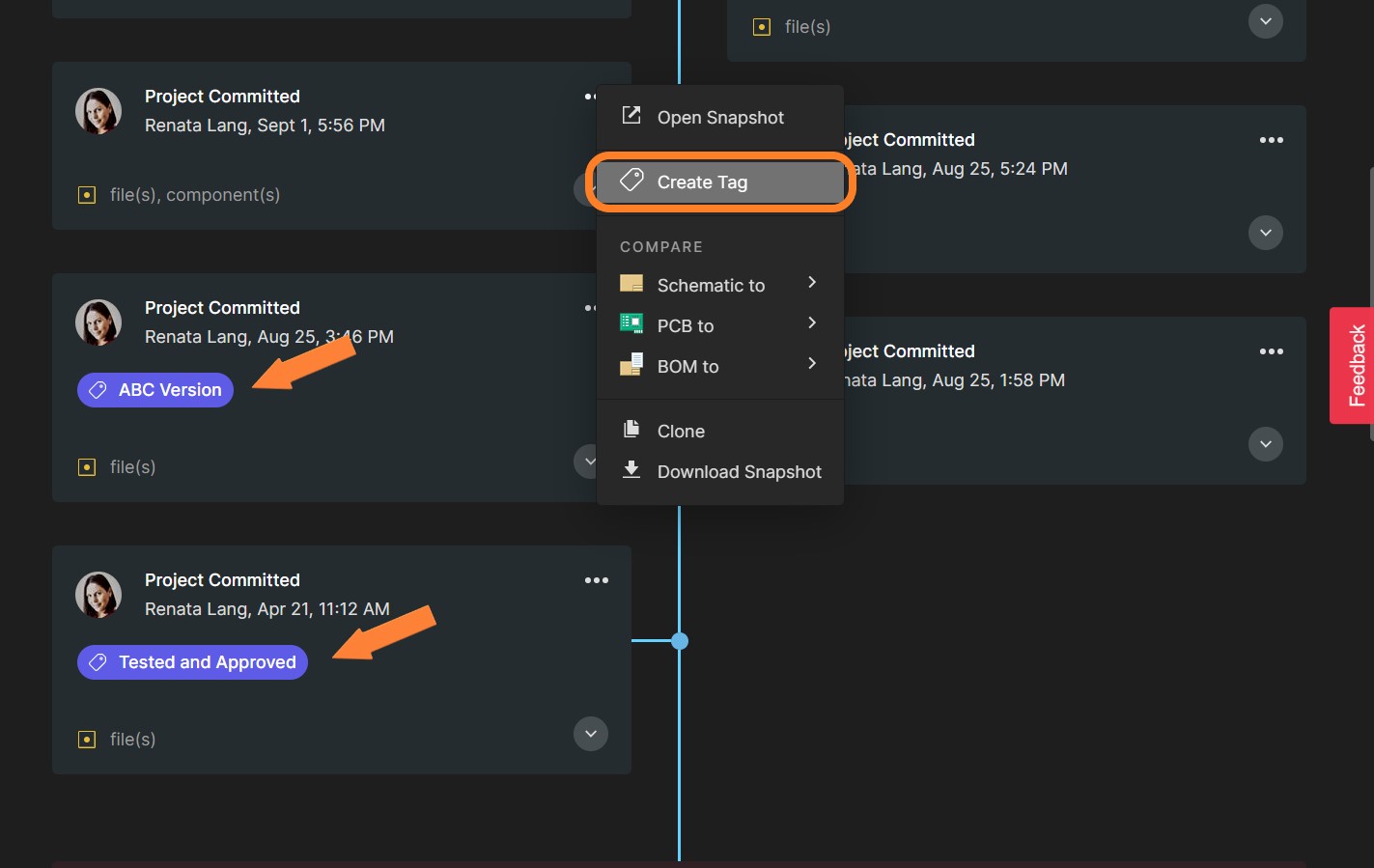 Aside from simply creating a tag, you can do a few other things with them that are quite helpful. For example, you can:
Search for a tag
In the search bar, you can enter the partial or full name of the tag, and it will highlight the commit containing this name.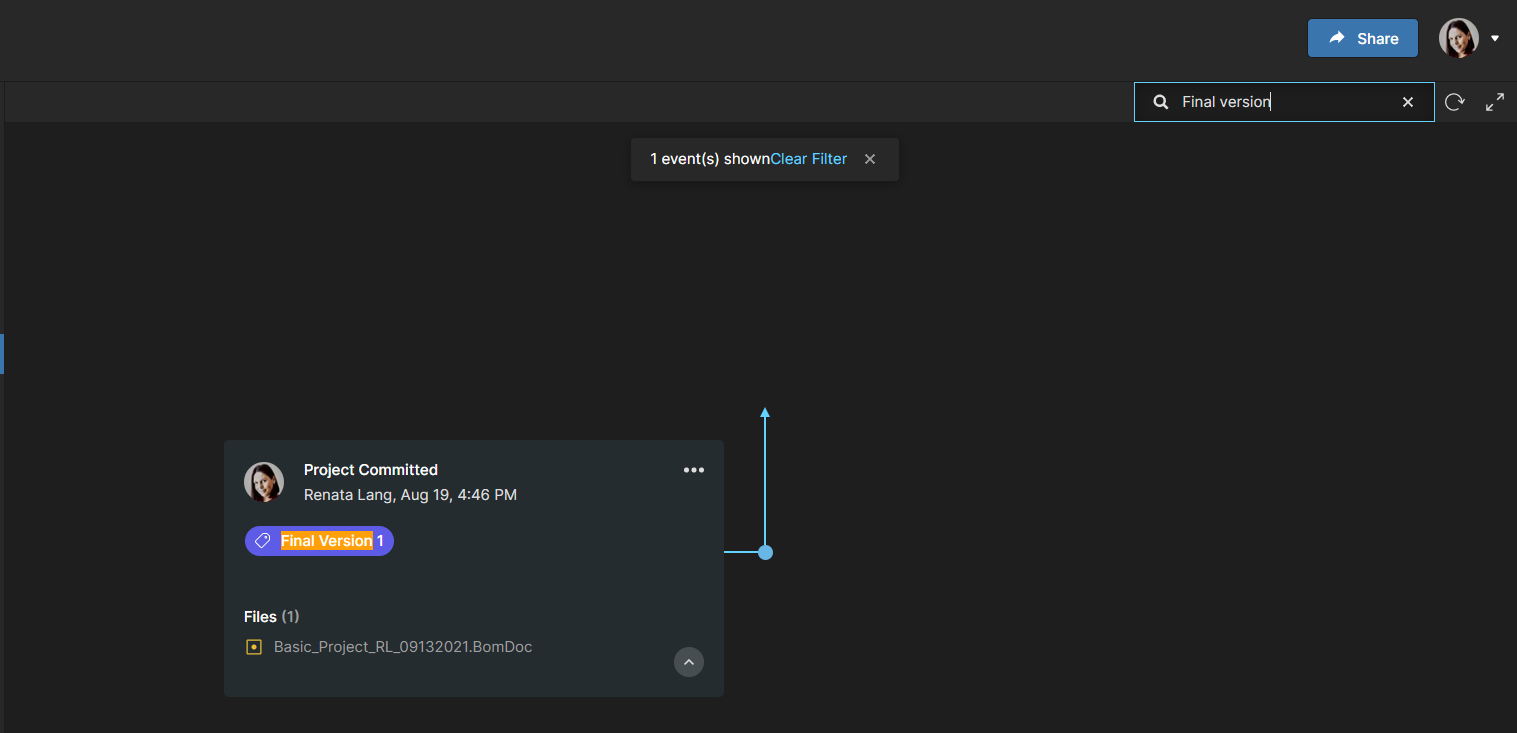 Open a snapshot
If you open a snapshot tagged in the commit, it will open in the Web Viewer. The tag will be referenced at the top of the page, and you can view and comment on this project version.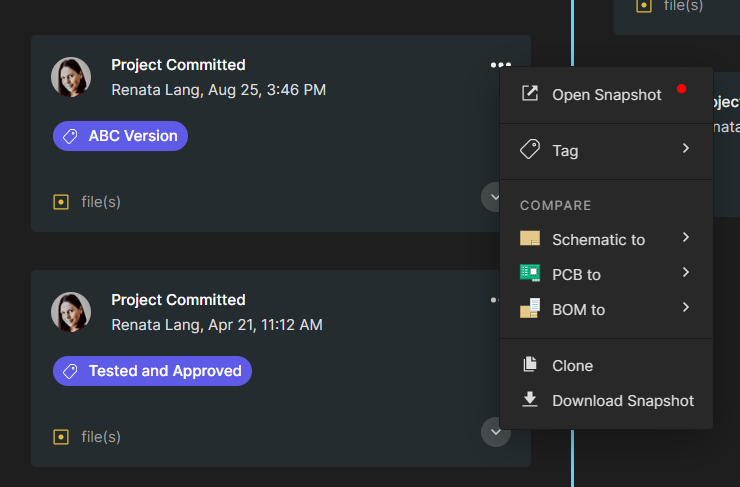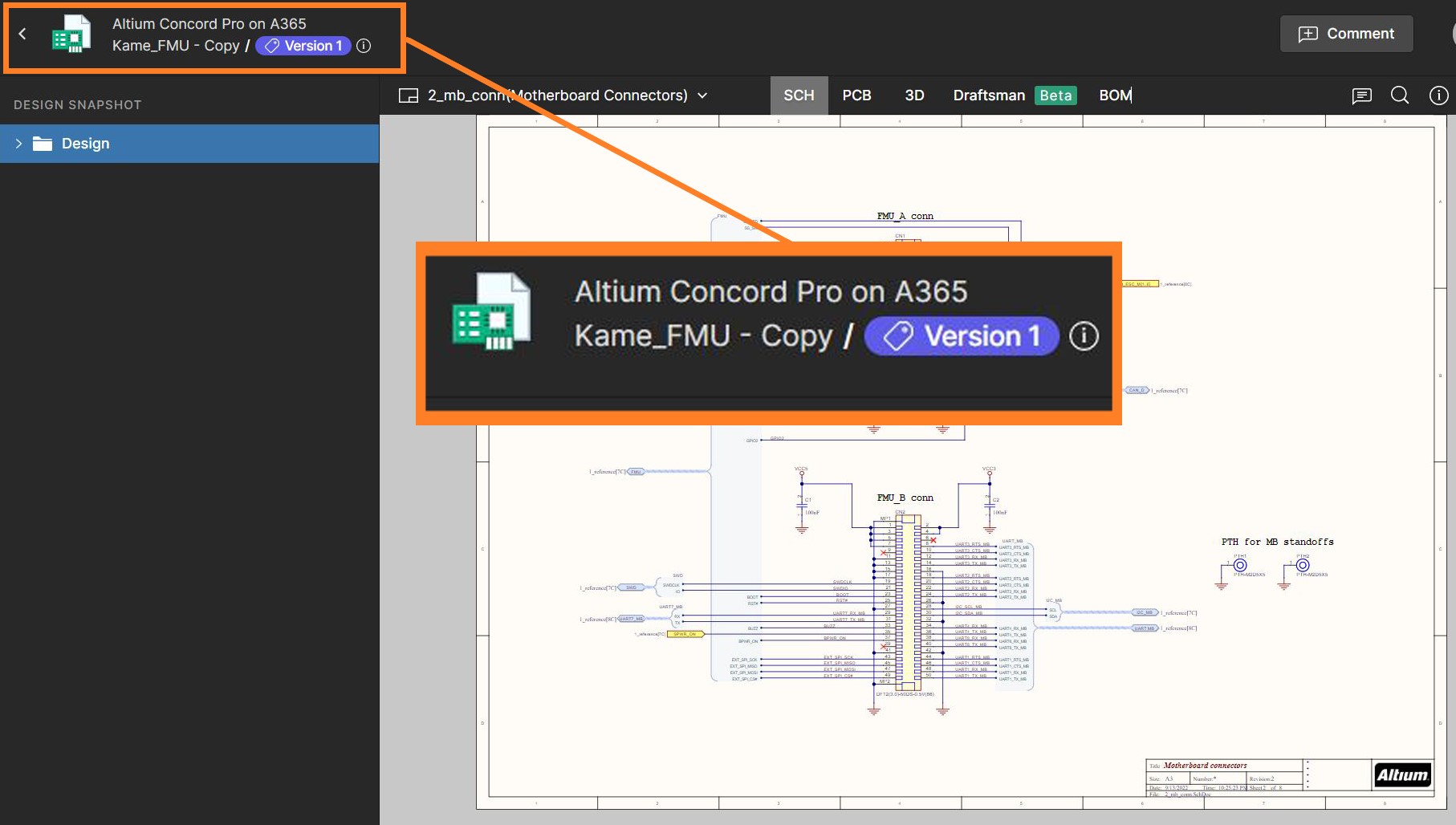 Commenting on a specific tagged version
This feature allows you to open the tagged version in the Altium 365 Web Viewer. You can comment on this version, and all comments will be associated with this tag. That way, users can use the tagged version for design review. Since it will contain separate comments for this specific version, there will be no need to mark comments with special text to highlight their necessity for review.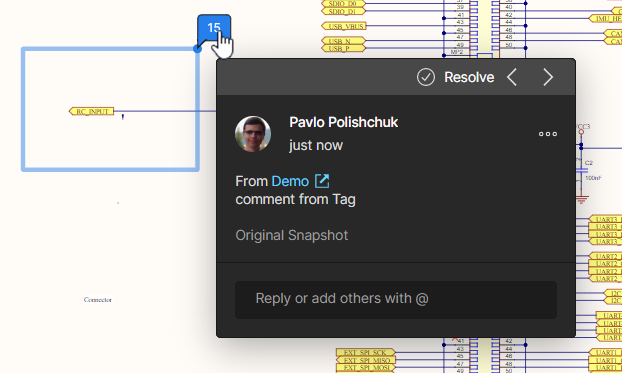 Placing comments on tagged design snapshots will mark them with a special label that you can view when you review the latest version of the project "in progress."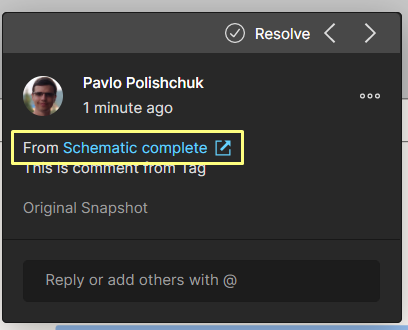 Rename or delete tags
You can easily remove or rename tags by clicking the "..." menu on any commit.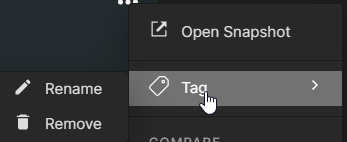 Good job! Article is now completed!