Getting Started with Altium 365
/

Preparing Your Project for Upload
Click if you find this content useful
---
Getting Started with Altium 365
Preparing Your Project for Upload
The standard Altium Designer installation includes several example projects. We will choose an example project to learn about project storage with Altium 365. To begin working with Altium 365, we will use a simple project (Mini PC - SODIMM) that contains several schematic sheets (*.SchDoc), one PCB document (*.PcbDoc) and a Bill of Materials file (*.BomDoc). With this project, you'll be able to evaluate the functionality of the Altium 365 platform and gain practical skills. Navigate to the example project at the default installation path: C:\Users\Public\Documents\Altium\AD20\Examples\Mini PC\Mini PC - SODIMM. Double-click on the project file highlighted in the image below to open the project in Altium Designer.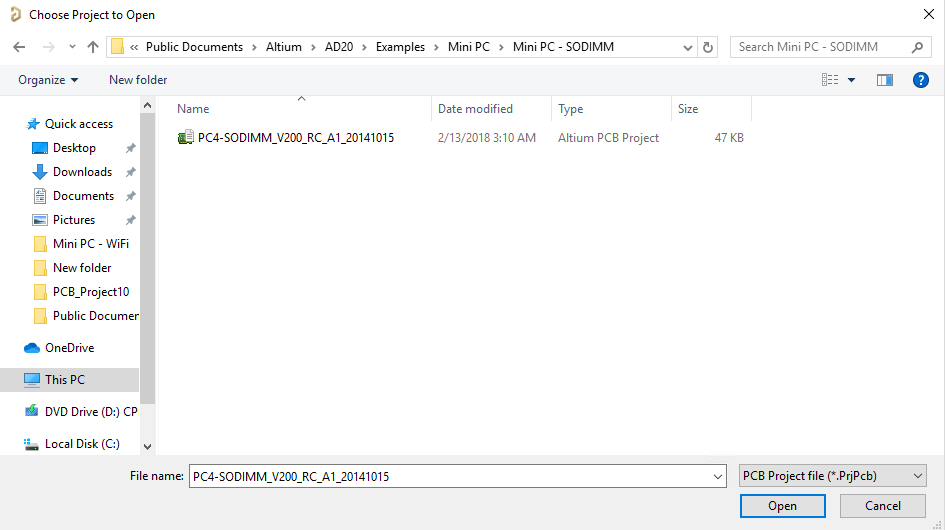 Tip: We recommend that you copy the folder with the Mini PC - SODIMM project to another location so that you will always have the original version of the example project on the C: drive.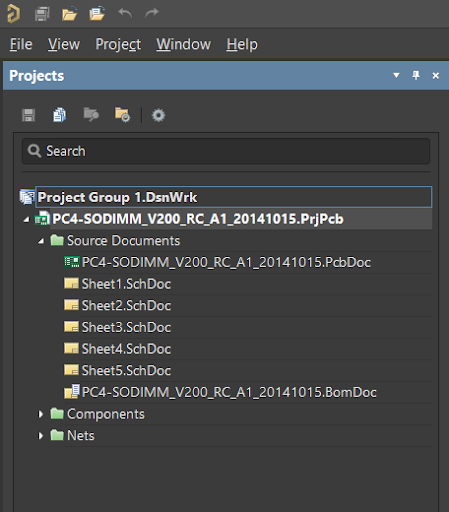 We have selected a project to use with Altium 365, so now we need a complete library containing all components and models of the project to migrate into Altium 365. We will start by creating an integrated library.
Make a schematic sheet the active document, for example, Sheet1.SchDoc.
Choose Design > Make Integrated Library from the main menus.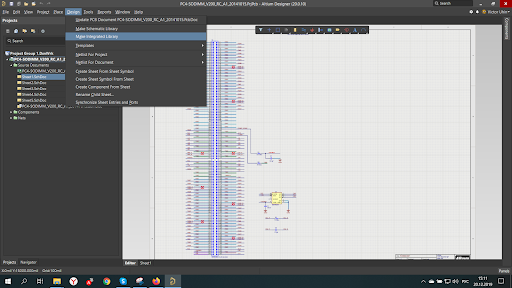 The project tree in the Projects panel now includes a Libraries folder with a document that has the extension of IntLib, which demonstrates the successful creation of the library.