Working with Altium 365 Projects
/

Interactive Comments and Collaboration
Click if you find this content useful
---
Working with Altium 365 Projects
Interactive Comments and Collaboration
Design work is a team effort; even if you design the whole device by yourself, it is almost impossible to get through production without comments and discussion.
Altium 365 allows you and your colleagues to leave and view comments either in Altium Designer or a Web browser.
Select an object in Altium 365, and click the Comment button in the top right corner.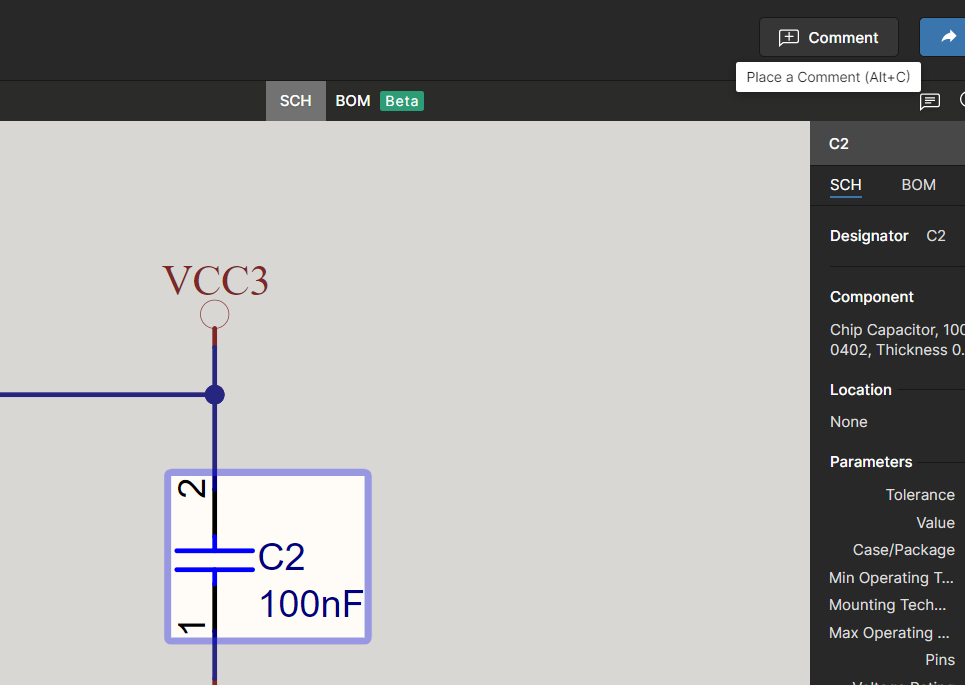 The crosshair cursor appears automatically. Click over the selected object. Add a comment and click the Post button.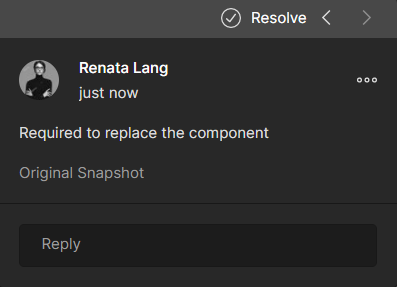 The comment highlights graphically. When selecting the comment in the Comments panel, the object will be shown in your Workspace. In the right upper corner, you can see the number of the comment.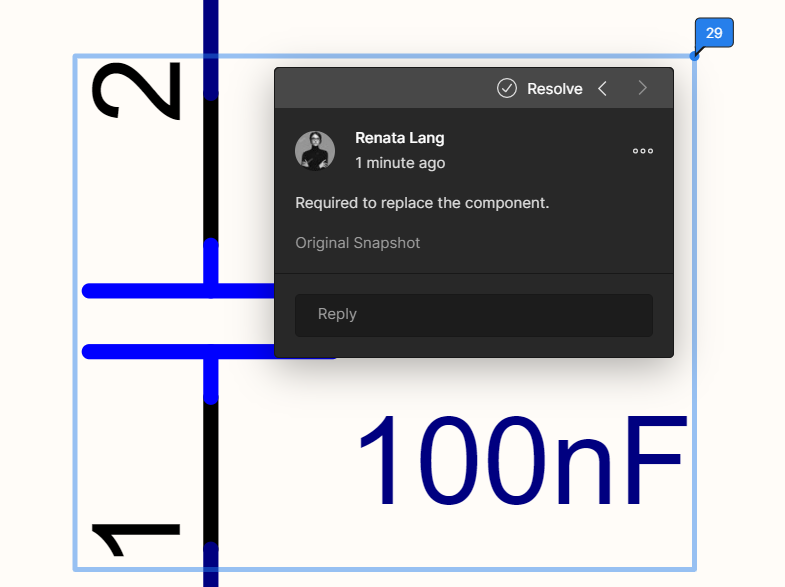 Tip: "Original Snapshot" shows the schematics and highlights the position of the object.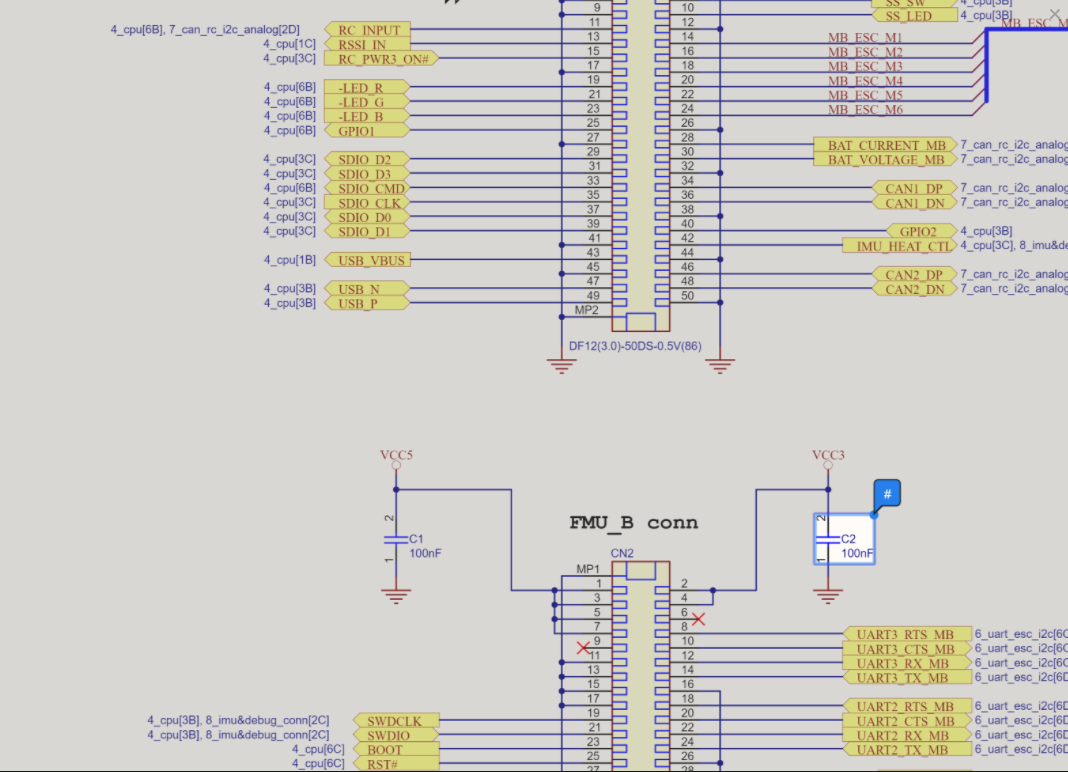 You have four options for active comments. Press the Resolve button in the top of dialog box to hide an active comment. The Delete command deletes the comment from the list entirely. You can also modify comments using the Edit command. To copy the link of the comment, use Copy Link.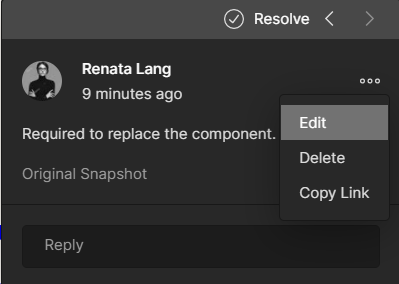 Tip: 
Resolved comments do not disappear, they are just hidden. To filter comments:
All:  Shows all comments
My:  Shows all comments added by you and comments you were tagged in.
Unresolved only:  Shows only unresolved comments
Current document only:  Shows only comments  in the current document
Notification settings: Select which comments in the project you want to receive email notifications for.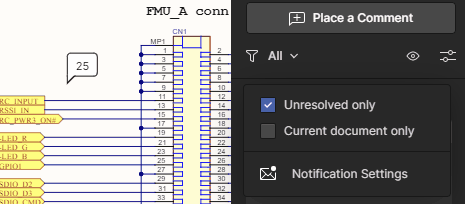 You can leave comments for a specific object and selected area or select an area yourself using the buttons "Place a Comment" in Comments Pane. Your posted comments will also be displayed in the Comments panel.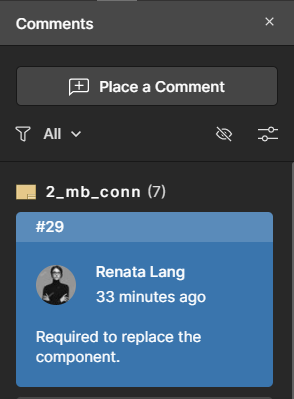 You can also use the Freehand Drawing to draw in the schematics or to create Markup in the document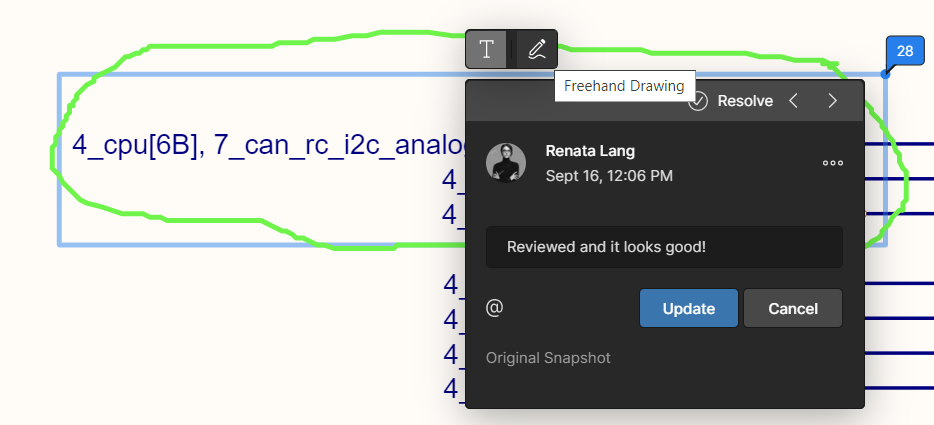 You can mention a specific user using the @ symbol before their email address in the comment, for example, @john.doe@altium.com. This user will receive an email notification.